Control your BlackBerry® from your desktop
Desktop Requirement
Most laptop and desktop in the last 5 years should satisfy minimum requirements. To find out more, check the minimum requirements.
In your BlackBerry®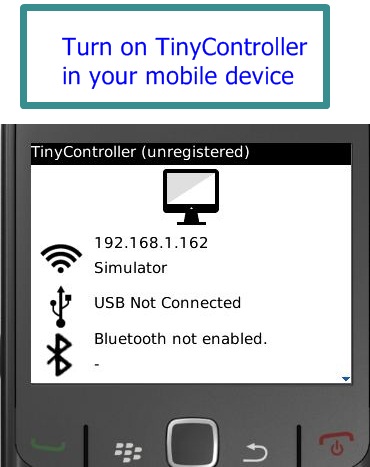 In your desktop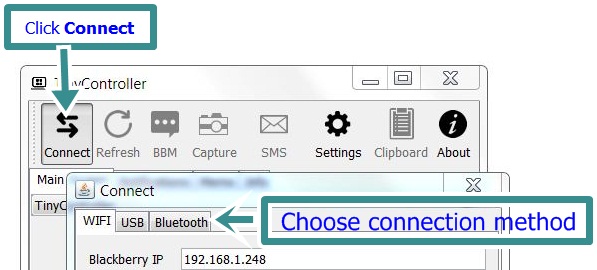 Using TinyController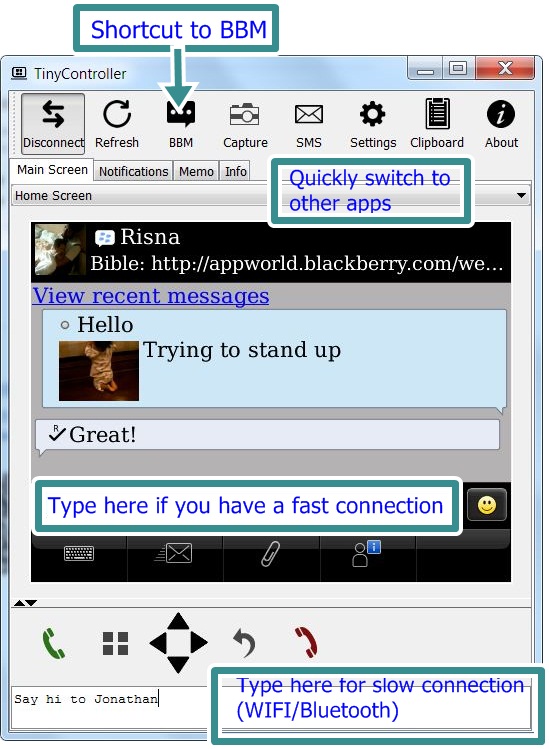 Too slow?
You can adjust image quality to increase responsiveness by reducing image quality. Click on settings:

Then adjust picture quality for each connection type.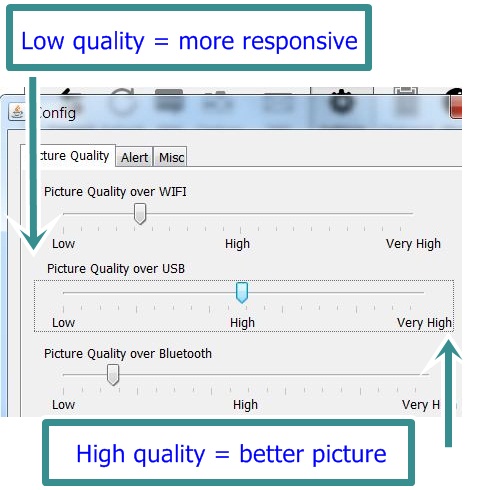 The Trademark BlackBerry® is owned by Research In Motion Limited and is registered in the United States and may be pending or registered in other countries. This software is not endorsed, sponsored, affiliated with or otherwise authorized by Research In Motion Limited.